It's the first week of school! Teachers and students alike are getting back into the swing of things after three months of vacation. Teachers are preparing lesson plans, students are buying books and school supplies, yet there is another way to prepare your staff and students for the upcoming school year: LED lights! LEDs have proven to improve learning and focus in classroom settings. Now they are moving forward, proving to be helpful in special needs classrooms, especially amongst students on the autism spectrum. Today we are looking at research conducted at Cherokee Elementary school in Scottsdale, Arizona, focusing on LED lighting benefits in special need classrooms.
How Flickering Fluorescents Affect Autistic Students
Fluorescent lighting is most commonly used in classrooms and is notorious for its constant flickering and short lifespan. This flickering is distracting for everyone, but can be a trigger for autistic students. Researchers have found individuals with autism are more susceptible to the sub-visible flicker of direct fluorescent lighting, which can lead to headaches, migraines, eye strain and increased repetitive behavior associated with autism.
The Cherokee Study Findings
The Scottsdale Unified School District's pilot project replaced 69 2×4 foot fluorescent bulbs in four special needs classrooms with 60 2×2 LED flat panels with dimming capabilities. The LEDs created an energy savings of 60 percent in the classrooms where they were installed, on top of eliminating any flickering when dimming the lights. Dimmable lights in special needs rooms are important, as they help students remain calm and focused.
The LED installation also addressed issues such as glare, light distribution, visual appearance and color quality.
The transition to LED lighting in special needs classrooms proved to be easy, energy efficient, as well as a way to create a better, more nurturing learning environment for special needs students.
Find LED School Lighting at Sitler's!
Sitler's LED Supplies has helped over a dozen Iowa school districts make the switch to LED lighting. We partner with ISFIS to bring school districts the best LED products at a competitive price. You can read testimonials regarding our school district installations here, and request a free walk-through and proposal for your district here!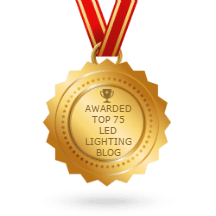 Sitler's LED Supplies Blog was named one of the top 75 LED Blogs by Feedspot.com
Posted in LED School Lighting