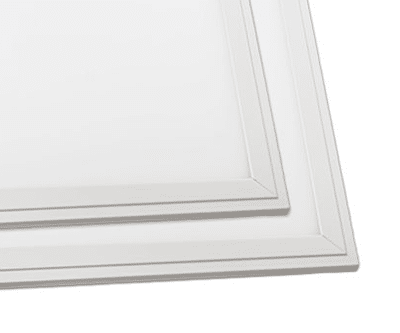 Low Profile With Bright Light
Edge-lit LED Panels are designed to replaced existing 2'x'2' and 2'x4' fluorescent fixtures. These ultra-thin panels provide a contemporary design with an even and shadow-less light.

LED Panel Light fixtures provide robust industrial design to replace existing fluorescent troffer fixtures, engineered to easily retrofit most drop ceiling systems. Panel lights are designed to deliver high lumen output and even light distribution. The luminaire mounts in a 2x2 or 2x4 drop ceiling opening and comes equipped with power chord connections and integrated J box electrical housing for quick installation. For more details, view the Sitler's LED Supplies catalog.