Sitler's LED Supplies wouldn't be able to offer quick, reliable and skilled installations if it weren't for the amazing electricians we work with. Today, we'd like to shine a spotlight on our partnership with Elite Electric, an experienced group of electricians responsible for our LED installation success.
Elite Electric History
Elite Electric was founded in January of 2016, having just celebrated their two year anniversary this month. Co-owner Sean Hick is a Class A Master Electrician with over 15 years of experience in the electrical field. Ty Luellen, co-owner, is a Journeyman with two years of experience in the field. Overall, Elite Electric employs 13 people located in Dallas Center, Iowa, and service Dallas, Polk and Guthrie County properties.
Elite Electric and Sitler's Partnership
Since their inception as a business in 2016, Elite has partnered with Sitler's on installation projects. When asked about his decision to partner with Sitler's, Hicks stated, "Our goal is to give our customers a good quality fixture that isn't a throwaway, and we believe Sitler's helps us do just that."
Elite Electric Projects
Elite Electric is known for their installation in commercial, residential, agricultural, industrial and sewer cleaning sites. Working with Sitler's they have completed a variety of installation projects, including Raccoon Valley Bank and they will soon begin work on the Perry High School LED installation.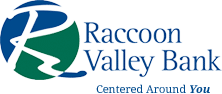 Connect with Elite Electric
If you are interested in learning more about the LED installation process, you can contact Elite Electric at (515) 992-3222, or send Ty an email at ty.luellen@eeuciowa.com.
Schedule a Free Walk Through with Sitler's Today
If you are interested in working with Sitler's and their teams of electricians to install LEDs in your home or business, set up a free walk-through and proposal today. Give us a call at (319)-519-0039 or send us an email to get started.
Posted in Sitler's Spotlights
Tagged Dallas Center, Elite Electric, IA, LED Installations, LEDs