WELCOME ELECTRICIANS & CONTRACTORS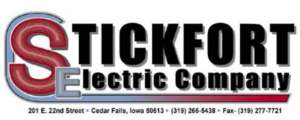 Sitler's LED Supplies makes a point to partner with local Iowa electricians to guarantee a smooth installation and transition from traditional bulbs to LED lighting.
Sitler's LED ZONE is designed to provide our registered Electrical Contractor's with the latest LED lighting information and tools designed to help enhance your project portfolio and profitability.
Sitler's LED Zone Benefits
We welcome you to the Sitler's family! Our LED ZONE is designed to provide our registered Electrical Contractor's with the latest LED lighting information and tools designed to help enhance your project portfolio and profitability.
We are always expanding our product offerings to provide our customers with the best combination of value and performance. View our latest LED products below.
Contact your Sitler's Lighting Expert to learn more!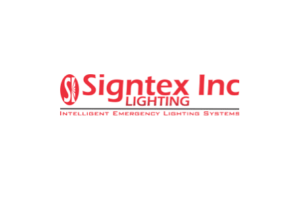 Signtex Inc. introduces battery operated emergency lighting. The extremely popular MHE is now available with its own integral battery! A powerful LED fixture designed for low profile recessed ceiling mount. Suitable for heights over 30 ft from floor level. Dual function operation in either emergency or normal mode. Perfect for gymnasiums, warehouses, auditoriums or anywhere high output EM lighting is needed. Wide angle lens option available.

DECO Lighting is excited to introduce groundbreaking Flat Optix™ technology to the lighting industry with the release of two all-new LED fixtures, the Skyler and Circa interior architectural luminaires. Flat Optix ™ is a revolutionary system that will enhance and redefine an occupant's experience within modern interior spaces. The ability to drastically diffuse and redirect light is a key attribute that allows for softer, well-balanced illumination for office spaces, educational facilities, themed areas, and healthcare applications.

Alset LED Lighting Strip Light – This flexible fixture can be used in numerous applications as the lumens and options allow it to be used as a replacement for industrial strips, vanity lighting, stairwells, retail and hallway applications. Options include occupancy sensors, tandem wiring to permit continuous rows, and emergency lighting.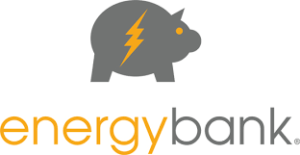 Energy Bank – This diverse product line is designed and manufactured right here in the USA featuring industry-leading components, advanced thermal management, transient voltage protection and proprietary optics to deliver superior quality light where you need it. These are impressive illumination solutions for a wide variety of commercial applications.

Light Efficient Design – Since 2008, Light Efficient Design has combined design sensibility with innovative technology advancements for energy-smart LED retrofit solutions. These products leverage inventive technologies, such as advanced active cooling and smart temperature control. Great selection of quality LED products for unique LED retrofit solutions.
LED Zone Contractor Pricing Specials
Supplies limited, these are all backed by Sitler's 5 year warranty.
Please contact your Sitler's Lighting Specialist to place your order while quantities last!
| Fixture Type | Description | Manufacturer | Quantity | Quantity |
| --- | --- | --- | --- | --- |
| LED PL Fluorescent Retrofit | LED-7308-35A (10 Watt Vertical LED PL) | Light Efficient Design | 85 | $17.95 |
| LED PL Fluorescent Retrofit | 9.5 PLH/840/BYP 28357 | Green Creative | 120 | $15.95 |
| LED PL Fluorescent Retrofit | LED-7306-42A | Light Efficient Design | 80 | $19.95 |
| LED PL Fluorescent Retrofit | 11.5 PLV/840/BYP 57924 | Green Creative | 60 | $17.95 |
| LED Panel | 2×2 30w 5000K Backlit Panel | GLO | 20 | $44.95 |
| LED Panel | 2×2 40w 5000K Backlit Panel | GLO | 40 | $44.95 |
| LED Panel | 2×4 30w 4000K Backlit Panel | GLO | 14 | $59.95 |
| LED Panel | 2×2 5000K Architectural Panel | Cree | 102 | $99.95 |
| LED BR | 10 BR30 3000K | TCP | 400 | $6.95 |
What does LED stand for?
LED stands for light emitting diode.
How long do LEDs last?
Sitler's LED Supplies LED products have a lifespan of 50,000 hours or more! Regular fluorescent lights only have a lifespan of 20,000 hours according to the Lighting Research Center. That means your LED lights will last over twice as long as traditional fluorescent lights!
Where can LEDs be used?
Anywhere you see a light bulb, Sitler's has a LED that can replace it! The range of LED products has rapidly grown since their inception in the 1960's and can replace common house lights, fluorescent tubes, high bays, and floodlight fixtures in any and all businesses. There are even LED lights specifically created for poultry and swine livestock! Check out all the LED options we offer here!
What are the advantages of switching to LEDs?
There are numerous benefits to switching from fluorescent lights to LEDs in your home and business space including better light quality and brightness, longer light reach, instant turn on in any weather, longer lifespan, little to no heat production, and significantly less energy usage. Learn more about the benefits of switching to LEDs here!
How does the quality of LED lights compare to fluorescent lights?
LEDs are unmatched in the lighting industry today. Not only do they last 30,000 hours longer on average in comparison to fluorescent lights, they produce a brighter light and retain 70 percent of their lumens over the course of their life. No more dim and yellow lights!
Can LED lights be dimmed?
Yes! Depending on what LED bulb you are looking to replace you can use the same incandescent dimmer installed for your previous lights. Other lights may need to have a magnetic low voltage dimmer installed.
Are there LED rebates?
Yes! Many utility and energy companies are offering rebates as incentive for their customers to make the switch to LED lights. However, LED rebates differ from company to company. Contact us today to learn more about rebates offered in your area!
Why are LED lights more efficient?
Due to LEDs little to no heat production, they use less energy. Traditional fluorescent and incandescent bulbs not only use energy to produce light, but to also create heat, using much more energy over time than a LED bulb.
Is a LED light a bulb?
No. LEDs are made up of diodes, or a semiconductor light source. Yet you can find LED lights that look similar to traditional bulbs, such as single bulbs, high bays, floodlights and linear tubes.
Are LEDs green?
Very much so. It's not often a product is considered both green and able to save businesses money. LEDs are the exception. Due to their reduced energy usage, less fossil fuels are needed to fuel electricity in homes and businesses who take advantage of LED bulbs, saving people money while helping save the environment.
What are lumens?
In simple terms, lumens are the way we measure the amount of light a LED bulb emits. The higher the lumen count, the more light that is emitted.
What does color temperature mean?
Color temperature describes the exact color of a light. Most white lights are not purely white and most fluorescent lights fade over time and produce a dim, yellow light. The higher the color temperature of a LED bulb, the whiter the color. A bulb with the color temperature of 5000K resembles sunlight, for example. A bulb with a color temperature of 7000K appears blue to the human eye.
How long is 50,000 hours in perspective?
If you're a business owner open for 40 hours per week every week of the year, your LED lights will last 20+ years!
Your feedback to this service is vitally important to us. Please share any ideas for improvement with your Account Rep or by submitting the form provided below.
Please provide your feedback here: